Introduction: What is Customer Retention?
Customer retention refers to the number of customers who return to your business in a given period of time. While many businesses focus the majority of their time and resources on acquiring new customers, customer retention may actually have more of an effect on success.
There are plenty of resources that delve into customer retention in general, but brick-and-mortar businesses call for specialized customer retention strategies.
Why Focus on Retention?
In the age of e-commerce, do brick-and-mortar businesses stand a chance?
Yes! In fact, brick-and-mortar stores have a distinct advantage over e-commerce when it comes to customer retention: the ability to meet face-to-face with every customer who comes through the door.
By enhancing your customer experience and taking note of a few brick-and-mortar competitive tips, you can achieve superior customer retention.

Relationships with customers are the key to brick-and-mortar customer advocacy. Online shopping may be convenient, but it rarely results in the kind of meaningful connections that happen in-store. Having a storefront gives you the opportunity to get to know your customers, learn more about what they need, and give them an exceptional experience every time.
The Cost of Customer Retention vs. Customer Acquisition: A Look at the Numbers
It's an age-old question for business owners: Is it better to focus on retention or acquisition? The perfect formula is different for every business, but the answer is always a mixture of both.
Despite its value, customer retention frequently gets put on the back burner. Let's take a look at the numbers to determine just how important retention is to success.
ROI for New Customer Acquisition
Whether you utilize traditional marketing, digital marketing, event marketing, or a combination thereof, getting attention for your business is a costly process.
In fact, attracting new customers can cost up to five times more than retaining existing ones.
In an effort to get new customers through the door, some brick-and-mortar businesses turn to professional marketers for help with acquisition strategies, racking up costs for in-house marketing salaries or agency contracts. It takes a lot of luck to get decent ROI out of such an expensive process.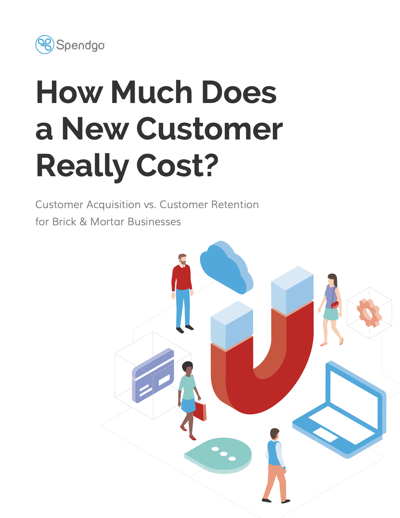 Learn more about the costs of customer acquisition.
Download Free Whitepaper
ROI for Retention
Focusing on retention and generating brand advocacy leads to free word-of-mouth marketing, increases lifetime value per customer, and results in better overall ROI.
Repeat customers spend more than new customers, and are more willing to try new products. When you add a new item to your inventory, returning customers are the most likely to add it to their purchase on your recommendation, so it pays to keep those big spenders coming back.
Measuring Customer Retention
Now that you know why customer retention is so important, how can you set goals and keep track of your business's progress?
The first step to improving customer retention is knowing where you stand currently, and deciding where you need to improve.
Important KPIs
In order to analyze your overall success with customer retention, you'll need to track a number of foundational KPIs. Here are a few of the most important retention-focused ones to get you started:

Customer Retention Rate
Customer retention rate (CRR) is the percentage of customers you retain in a given time period relative to the number of customers you had at the start of that time period.
CRR is calculated using your total number of customers at the end of a given time period (E), the number of new customers acquired during the period (N), and the number of customers at the start of the period (S).
Use the formula CRR = ((E-N)/S) x 100 to calculate your customer retention rate.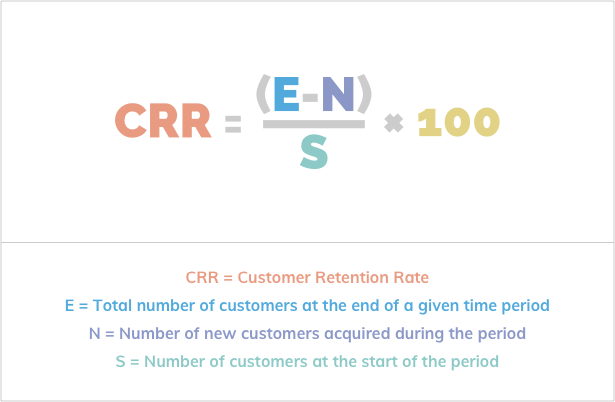 As an example, let's say that your business began the month with 200 customers, ended the month with 220 customers, and gained 30 new customers. Using the formula, ((220-30)/200) x 100 gives you a 95% customer retention rate.

Repeat Purchase Rate
Repeat purchase rate is the percentage of your current customers that have returned to make another purchase in a given time period. This is a good way to measure the impact of your retention efforts.
To determine repeat purchase rate, divide the number of purchases from repeat customers by the total number of all purchases for a given date range.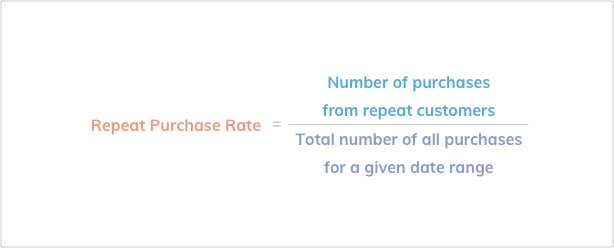 For example, if 70 purchases were completed over the course of a week, and 35 of those purchases were made by returning customers, you would have a 50% repeat purchase rate.
Customer Lifetime Value
Customer Lifetime Value (CLV) is the total revenue a business can expect from a single customer in the timespan of the business relationship. As customers make more frequent (and larger) purchases, their CLV goes up. To calculate CLV, you need to know your average purchase value, average purchase frequency rate, and average customer lifespan.

Ratings and Reviews
This KPI may require a bit more detective work on your part, especially if you have ratings and reviews on multiple sites. Depending on your goals, consider calculating how many 5-star reviews you've received in a given time period, and how many of those reviewers mention being repeat customers.
Once you have baselines for these KPIs, you can set specific goals for customer retention and develop strategies for achieving those goals.
Not sure what you should aim for? Read more about brick-and-mortar goal setting.
Why Measure Customer Retention KPIs?
Measuring customer retention helps with forecasting and provides useful insight that will inform your strategy, so you can expand your business offerings as strategically as possible.
If you're intentional with how you track KPIs, you can discover how certain decisions (hiring more employees, adding new inventory or services, expanding your hours, etc.) impact customer retention. That way, you can continue to make adjustments to optimize your retention strategy.
Customer Retention Programs and Strategies
Giveaways, thank you notes, discounts, outstanding customer service — these are all common strategies for increasing customer retention. Every business is different and calls for different strategies, but there are some that can work well for any brick-and-mortar store.
Experiential Retail
As we mentioned earlier, brick-and-mortar stores have a huge advantage over e-commerce due to the power of in-store experiences.
Tester items, digital displays, and the overall ambiance of a store are all components of experiential retail that give brick-and-mortar stores that extra something to keep customers coming back time and time again.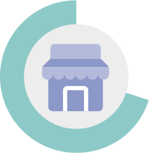 70% of shoppers say that if a retailer didn't provide an exciting or engaging environment, they would shop elsewhere.
Source: Retail Expo One Vision 2019 Retail report
Loyalty Programs
Utilizing a loyalty program is just one of the many strategies that can be borrowed from coffee shop customer retention, even if you don't own a coffee shop. Programs like Starbucks Rewards have been notoriously successful, and serve as a reminder of just how impactful a well-constructed loyalty program can be.
Customer Loyalty and Retention
Implementing a customer loyalty program is one tried-and-true method for retaining customers. Free or discounted items, personalized offers, and the feeling of belonging to an exclusive group can all incentivize customers to return to your business.
Creating Your Loyalty Program
To compete with e-commerce, loyalty programs for brick-and-mortar stores have to be more than just punch cards. Building a branded loyalty program is a great way to bolster your brand image, connect with your customers, and make it as easy as possible for them to sign up and redeem rewards.
Rewards Examples
Part of creating a successful loyalty program is tailoring rewards to your industry and target audience, and this process often requires fine-tuning and experimentation to determine what works best.
Here are a few popular reward types to use as a starting point:
Points for each dollar spent
Points for each purchase
Rewards for engaging/sharing on social media
Rewards for making specific purchases (often personalized based on previous purchases)
Rewards for filling out customer satisfaction surveys, signing up for a newsletter, or other specific actions
When designing your program, keep your KPIs in mind. What are the average purchase value and average purchase frequency for your business? These factors will help you decide how — and how often — to distribute points or rewards.
The better your reward program, the better your ROI — 73% of loyalty program members are more likely to recommend and say positive things about brands with good loyalty programs.
Marketing Your Loyalty Program
In-store experiences are vital to brick-and-mortar success, but that doesn't mean that digital strategies are irrelevant. Depending on your customer base, social media marketing can be particularly valuable for a brick-and-mortar business.
Engagement
As a brick-and-mortar business, you want to keep your brand top-of-mind, even when your customers aren't in the store. A strong, engaging social media presence is one way to achieve this.
This is another area in which your particular business and customer base will largely determine how you engage on social media. For example, social media marketing for beauty salons often involves before and after photos of clients and trendy seasonal styles.
Here are a few more examples of what specific businesses might use for social media engagement:
Business
Original Content
User Generated Content (UGC)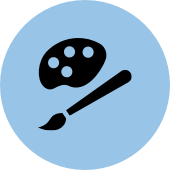 Art supply store
Original Content
Art project ideas, product demonstration videos, product or art class giveaways
User Generated Content (UGC)
Customer art project photos, product reviews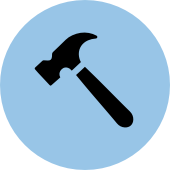 Hardware stores
Original Content
DIY project tutorial and product demonstration videos, product giveaways
User Generated Content (UGC)
Customer DIY project photos, product reviews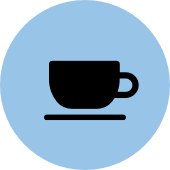 Coffee shops
Original Content
Barista profiles, coffee photos, promotion of new menu items, fun facts about coffee
User Generated Content (UGC)
Specialty drinks and other menu item photos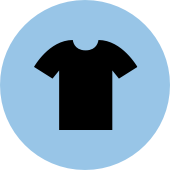 Clothing store
Original Content
Current fashion trends, outfit inspiration, gift card giveaways
User Generated Content (UGC)
Customer outfit-of-the-day photos
The right combination of original content and UGC will keep customers feeling connected to your brand and provide valuable content sharing opportunities to get new customers introduced to your business.
Successful Onboarding for your Loyalty Program
The onboarding process has the potential to make or break your loyalty program. If customers have to go too far out of their way to sign up, many will decide the rewards aren't worth the trouble. Additionally, confusing or frustrating sign-up processes can leave even the most loyal customers dissatisfied and discourage them from returning.
Speed and Efficiency
One of the most important aspects of the onboarding process is how fast and easy it is for customers to sign up.
Filling out a form or downloading an app holds up the checkout process, particularly when customers hear about a loyalty program when they're already at the register. Especially in the case of creating a quick-service restaurant loyalty program, speed is key, so don't overcomplicate the onboarding process.
Apps that aren't intuitive or user-friendly (or crash frequently) only increase frustration, so carefully consider how customers will sign up for your program, and how much effort it will require on their part. Don't make them jump through hoops just to get a 5% discount — for many customers, it's just not worth it.
Data Privacy
Another consideration for loyalty program onboarding is customer data privacy. Consumers are increasingly aware of and uncomfortable with businesses collecting their personal data.
Knowing the laws around data privacy is paramount, and assuring your customers that their data is safe can go a long way toward gaining their trust.
Be completely transparent about what data is collected, how long it is stored, and whether it can be shared. Collect as little information as possible, and stay away from collecting higher-risk private information like social security number and birth year.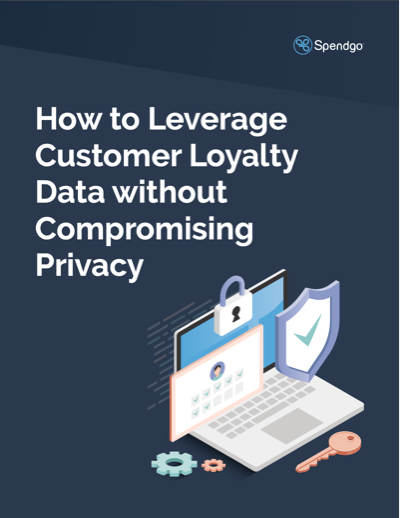 Learn more about loyalty programs and data privacy.
Download Free Guide
Conclusion: Brick-and-Mortar Loyalty Program Solutions
Loyalty programs are no doubt an effective retention strategy for brick-and-mortar businesses. However, traditional methods for keeping track of points and rewards create challenges for both customers and business owners. From rollout issues to lack of integration with POS systems, loyalty programs may seem like just another headache to many small businesses.
Spendgo specializes in in-store digital marketing solutions that make loyalty programs a breeze for both customers and businesses. At checkout, customers can simply enter their phone number or email address on a tablet to earn and redeem rewards. Spendgo's seamless integration with POS systems and fast, intuitive reward redemption eliminate the most common challenges associated with loyalty programs, making it a valuable tool for customer retention.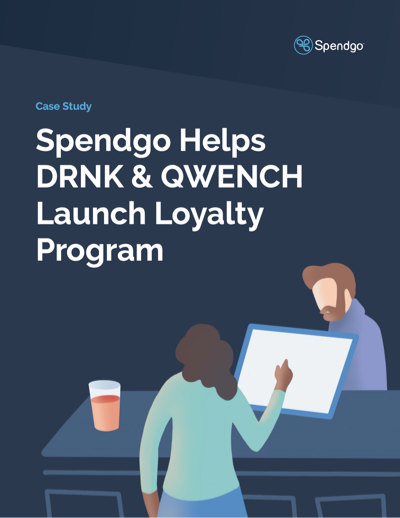 Learn how Spendgo helped a quick-service beverage brand launch their successful loyalty program.
Read Case Study